About Beaufort Bowls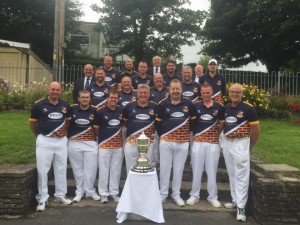 Beaufort Bowls Club was founded in 1926. In recent years we have become one of the best bowling clubs in Wales, with first class facilities, a friendly welcome for all and a useful team on the green too. We have recently embarked on a new venture into the private greens leagues and have already won promotion to the first division where we will be competing with some of the best teams in Wales, an exciting prospect. The club is affiliated to the WMBA, EWPGA, MBA & WBA.
The local league which roughly encompasses the Blaenau Gwent area, consists of eight clubs. Abertillery, Beaufort, Blaina, Brynmawr, Llanhilleth, Rhymney Royal, RTB Ebbw Vale, & Six Bells. These clubs make up the West Monmouthshire Bowling Association (WMBA).
The WMBA is one of six district bowling associations which make up the Monmouthshire County Bowling Association (MBA). The other five being East Monmouthshire Bowling Association, Eastern Valley Bowling Association, Newport Bowling Association, Rhymney & Sirhowy Valley Bowling Association and South Monmouthshire Bowling Association.
The MBA are one of ten County Bowling Associations that make up the Welsh Bowling Association (WBA). The other County Bowling Associations are Ceredigion, Carmarthenshire, Mid Glamorgan, Mid Wales, Montgomeryshire, Pembrokeshire, South Glamorgan, Vale of Glamorgan & West Glamorgan.
Beaufort are members of the West Monmouthshire bowling association league, the Monmouthshire League, the East Wales Private Greens League and the Welsh club championship, i.e. The Carruthers Shield.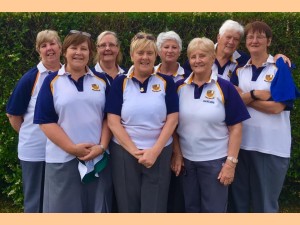 We also have a ladies section who compete in the Penyglyn leagues on Tuesday Evenings and Thursday afternoons.
A warm welcome is assured to anyone who would like to try their arm at bowls, it is a fantastic game which can be enjoyed by all ages and abilities. We are always looking for new members who enjoy half price membership in their first year if they are new to the game.